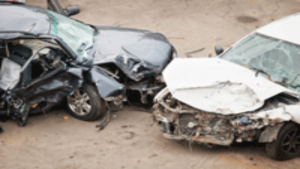 Determining who is at fault for an auto accident is usually determined by the police report and eyewitness accounts. When an accident occurs due to someone's negligence, they would be the responsible party for paying for the damages, including serious injuries. Receiving the proper care that is needed to recover is also very important to live a full and productive life, so an experienced attorney can help an individual go through the difficulties an injured person may endure on their road to recovery by playing the largest part in overcoming the hurdles an individual must jump in order to receive proper compensation from an insurance company.
When an attorney is hired due to an auto accident, this does not mean they will charge the client a large amount of money. It doesn't mean that the client has to pay a retainer and continue to pay throughout the course of the settlement, because an attorney will offer a free consultation to discuss the facts of the case and they will represent the individual until the completion of the case without charging the client. The only way an attorney will be paid is by receiving a settlement for the injured party, which is usually a percentage of the settlement.
An attorney has the resources to include medical professionals, vocational specialists, toxicologists and accident reconstructionist if necessary. An injured individual needs to focus on recovering from their injuries, not going back and forth with the insurance company. Each accident has its own set of facts, for example:
      *     The speed of the cars
      *     The condition of the road
      *     The cars that were involved
      *     Many other facts of the accident
Injuries that were inflicted during an accident are also very different. A person could receive whiplash while another individual may receive whiplash as well as a chipped vertebrae. Any type of permanent injury such as a broken bone, scarring of the skin anywhere on the body or loss of a limb would be considered permanent injuries. Dulaney Lauer & Thomas LLP have the experience and the knowledge to aggressively fight for the injured individual and obtain a settlement as large as possible.
Connect with us with on Google+!