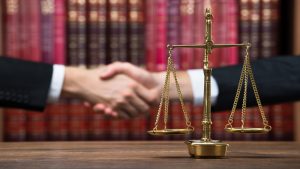 The first question on your mind is probably how much SSDI you can get if you're thinking about seeing an SSD lawyer in Montgomery. That's a normal question, but it isn't one that can be answered without seeing a specialist. The amount of money you can get from SSDI depends on the following factors:
How Much You Worked in the Past
The calculation of your monthly benefit will be based on your work history. You put money into the fund every time you work a regular job. That money is made available to you when you become disabled and can no longer work due to a debilitating illness or injury. The SSA will calculate your earnings and give you a figure if you qualify. You may even be able to get an estimate of your monthly benefit before they decide on your case.
How Much You Work Now
In some cases, you might be able to earn a certain amount of money and still collect SSDI. You have to be within the allowable range to collect your benefits. Therefore, your current work status will affect your benefit greatly.
If You Qualify for a Claim at All
First thing's first. You have to qualify for a claim to receive a benefit. The first thing they'll review is your work earnings over the past 10 years. They'll proceed with your case if you pass the first qualifying test. Ask an SSD lawyer in Montgomery for additional details about how this works.
Contact Leventhal, Sutton & Gornstein to discuss the ins and outs of your case.