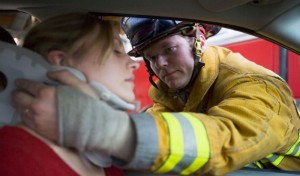 Thousands of people are injured in traffic accidents every day, whether by a car, a truck, a motorcycle, or as a pedestrian. A lot of times, someone ends up injured or even is killed as a result of the accident, and an attorney may be needed to represent the injured party. An Automobile Accident Injury Attorney in Gonzales LA represents clients who have been injured in such accidents, helping them to be awarded damages for the accidents. Here are some important facts that clients need to be aware of when pursuing a lawsuit for their injuries.
What Clients Need to Understand about Personal Injury Law in Louisiana
After sustaining injuries in an automobile accident, injured parties need to be aware they only have one year to file a personal injury lawsuit in a civil court in Louisiana. If the lawsuit is not filed before that period ends, the injured party most likely won't have his or her case heard. The opportunity to be awarded damages will be gone, and the injured party will be left to take care of his or her own medical bills. Getting an attorney may be a way to ensure the injured party is awarded damages.
More Information about Personal Injury Law in Louisiana
In Louisiana, the injured party gets to sue the insurance company directly, which may make it easier for the jurors in the case to make a decision to award damages to the injured party. The damages can be substantial if the attorney can present the injured party's case well, which include economic and non-economic damages. If the injured party wants to have a better chance at winning his or her case, he or she needs to consult the attorney right away.
Who to Consult in Gonzales, Louisiana
Pujol, Pryor & Irwin are attorneys who represent clients in the Gonzales, Louisiana area for personal injury cases, criminal law cases, and business law cases. For more than 50 years of combined experience, the attorneys have offered clients the benefit of their professional advice. If there are any individuals in need of an Automobile Accident Injury Attorney in Gonzales LA, the attorneys are available. They invite interested clients to "learn more about the law firm."