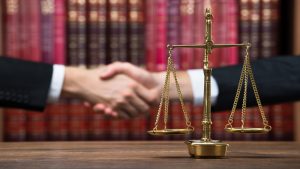 Many people who can no longer work full-time because of a physical or mental disability do not realize they can receive assistance. Their questions can easily and quickly be answered by meeting with a Social Security Disability attorney in Mesa, AZ, for a FREE case review.
Who Can Receive Social Security Disability (SSD)?
A disabled person who has worked in a job covered by Social Security long enough and recently enough is eligible for SSD if their disability qualifies. Some of the physical and mental disorders that qualify as disabilities in adults include:
Musculoskeletal Disorders
Respiratory Disorders
Cardiovascular System
Mental Disorders
And many more
Adults and children under 18 years of age have different criteria for evaluating impairments. Click on the link below to contact an experienced Social Security Disability attorney in Mesa, AZ, and discuss your situation.
Can Other Social Security Claims Be Made?
People without a work history but who have a disability keeping them from working may be eligible to receive Supplemental Security Income (SSI). To qualify for SSI, you must:
Be at least 65 years of age, blind, or disabled
Have a limited income
Have limited resources
And more
To discuss whether you are eligible for SSD, SSI, Long-term disability, or Workers' compensation, call the number below and request a FREE case consultation.
Call or Click Today
For more information about the Social Security Disability attorney in Mesa, AZ, Slepian Smith Ellexson, PLLC, call or visit them online.