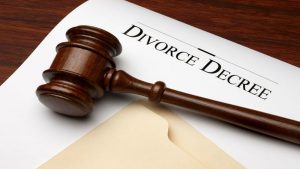 Deciding whether or not spousal maintenance will be a part of your divorce terms can be a difficult choice to make. No matter the relationship or standing you have with your partner, this can be an emotionally challenging time for all involved.
The topic of spousal maintenance and how it can be calculated is something that should be discussed with trusted maintenance attorneys. Whether you are seeking advice for yourself or for someone you know, there are a few tips to keep in mind when dealing with the issue of spousal maintenance.
Calculating Spousal Maintenance
Spousal maintenance may be a requirement when children are involved, but this is a separate payment consideration from child support. Since there is no one clear calculation about how maintenance is determined, it ultimately relies on the court's decision. However, a maintenance attorney can give significant help in assessing the financial situation of both partners to determine the best next steps.
The Longevity of Spousal Maintenance
Spousal maintenance typically lasts as long as the court insists. However, it is the goal of everyone involved to dismiss any kind of financial obligations between the parties as quickly as possible. Again, it is heavily reliant on your unique situation, which is why terms will vary. A qualified attorney can help you understand these maintenance needs a bit better while helping you figure out how much you need to pay or be paid.
Spousal Maintenance Services
Maintenance attorneys in Illinois can help with a variety of spousal maintenance services, from alimony determination to child support needs. Determining spousal maintenance will almost always require the full participation of both parties involved, especially when a child is added to the situation.
Spousal maintenance typically describes one partner paying alimony to the other, non-working partner. It does not involve property or asset division. However, your reliable lawyers at the Law Office of Fedor Kozlov, P.C. can assist you with those aspects of your divorce needs as well.
Get Legal Spousal Support Help as Soon as Possible
Looking for a maintenance attorney in Arlington Heights? We are your premier Illinois, spousal maintenance attorneys. Whether you need help with divorce negotiations or asset separation, the Law Office of Fedor Kozlov, P.C. is here to assist you. Our years of experience lend well to our variety of service packages offered.