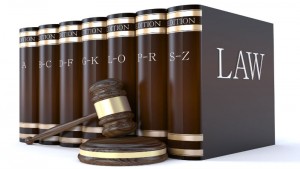 America's oil and gas sector is one of its most dangerous industries, and accidents cause hundreds of injuries and many fatalities every year. Because of the greater likelihood of on-the-job injury and death, safety should be a top priority for employers. If a company is striving to prevent injuries on the worksite, team members should follow the tips below and consider consulting an Oil & Gas Attorney.
Start a Training Program
Companies should create training manuals and programs that all workers must review before work begins. The training materials should cover everything from machinery and tool storage to the correct responses to falls, fires and other workplace emergencies.
Keep the Workplace Clean
Clutter and unattended spills pose serious hazards to oilfield workers. Every workplace should assign a team to periodically evaluate the workplace to ensure that it remains hazard-free. Everyone, from supervisors to lower-level workers, can take a part in keeping the workplace clean and clear of dangers.
Check Facilities and Tools Regularly
A malfunctioning tool, loose railing or other flaw can put everyone at risk. Employers should regularly examine all machinery, tools and facilities to ensure continued safe operation.
Follow OSHA Guidelines
OSHA (the Occupational Safety and Health Administration) has set forth extensive guidelines on workplace safety and injury prevention. OSHA even has guidelines specific to the energy industry, and employees should receive copies of the guidelines before work begins. Alternatively, the employer could post OSHA signs in employee break rooms and other parts of the facility.
Encourage Open Communication
Employers should take steps to ensure that workers aren't afraid to say something if they see an issue. Employees should tell a supervisor about safety issues, whether they are due to a colleague's behavior or an unsafe part of the facility. Proper reporting can help the entire team handle problems quickly and prevent serious injury or death.
Although the tips on this list are certainly beneficial to companies and workers, the unfortunate reality is that oilfield accidents still happen.