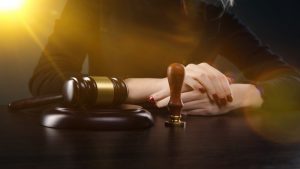 Personal injury lawyers represent injured accident victims in claims and lawsuits that might involve motor vehicle accidents, bicycle and pedestrian accidents, construction and industrial accidents, dangerously defective products, nursing home negligence, medical malpractice, and wrongful death. Suffering a serious personal injury or the loss of a family member as a result of the carelessness and negligence of somebody else can have significant physical, emotional, and financial consequences on you and your family. Waukegan is the county seat of Lake County, so if that injury or death occurred anywhere in Lake County, you'll need to consult with a Waukegan personal injury attorney to learn about all of your legal options.
Case Preparation
After being injured in an accident, don't fail to protect and invoke your rights. That must be done as soon as you are injured, and it should be done by a dedicated personal injury attorney who will prepare your case as efficiently and effectively as possible. Although most cases ultimately settle, thorough preparation that leaves no stone unturned is the key to maximizing a settlement. That means is that your case must be prepared as if it is going to trial in front of a judge and jury.
Maximize Your Proceeds
Never pursue a personal injury claim with an insurance company alone. After being injured as a result of the carelessness and negligence of another person or a business or governmental entity, their insurance company will do whatever it can to try and devalue or even deny your claim in its entirety. They have experienced adjusters and insurance defense attorneys working for them. You'll want to be represented by a respected and aggressive Waukegan personal injury attorney with the objective of maximizing the proceeds of any settlement or award that you might deserve.
Contact the Shea Law Group as soon as possible after being injured in a Lake County accident that was caused by the carelessness and negligence of somebody else. You can obtain a free consultation and case review from a quality Waukegan personal injury lawyer by calling 877-365-0040. You can also contact us online at our website.