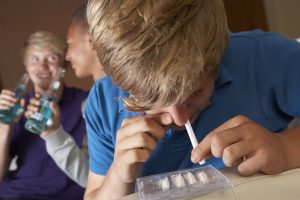 Typically, if you face a charge for possession of cocaine, the goal of a lawyer is to prevent a conviction. If a conviction cannot be prevented, the goal is to stop the offender from serving a jail or prison sentence and an effort is made to save their driving rights.
Types of Arrests
Cocaine drug charges in Egg Harbor Township, NJ can result from varying circumstances. While some clients are arrested in their homes, others may be arrested in a college dormitory or while driving.
Cocaine Charges
Charges can include the following:
* Cocaine possession
* Cocaine possession with the intent to sell
* Cocaine distribution
* Possession of drug paraphernalia
* The manufacture of cocaine
If you are found guilty of any of the above-listed drug charges, you can be subject to incarceration, the assessment of fines, or the loss of your driving privileges. When you are arrested for a cocaine-related drug charge, you can face one or more legal issues. However, you may be eligible for pretrial intervention (PTI) if you are a first-time offender.
How PTI Works
PTI is featured in all of the state's criminal courts. Under PTI, a defendant does not face a trial but is instead placed on probation. A guilty plea is not entered for their involvement. In addition, no record is made of the conviction. The charges are dismissed after the completion of probation.
Otherwise, the following circumstances must be addressed by legal representatives at such firms as the Law Office of Mark D. Kargman, Esquire:
* Whether the cocaine was found during an illegal search
* Whether the charged person actually possessed cocaine
* Whether entrapment was an issue
An attorney who reviews your cocaine drug charges will carefully research every aspect of your case so that a fair defense can be strategized. Count on them to review your situation so you can experience the best possible outcome for your case.