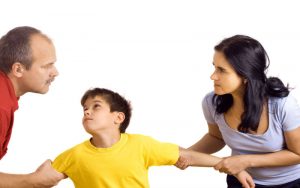 If you've been served to appear in court for a child support hearing, you'll want to know what to expect. Each situation has different circumstances, however, court proceedings are often very similar in nature. Laws differ depending on where you live, but in any case, you'll need a lawyer who specializes in child support and custody.
Sometimes child custody hearings don't happen in court, but you'll still want adequate representation from lawyers for child support. This way, you and your case will be fairly represented. To learn more about what you can expect from a child support hearing, here are a few tips to help you prepare for court.
Don't Ignore Your Mail
Everyone has been guilty of ignoring or neglecting to open their mail at one point or another, but if you ignore your mail, you may miss important details including those about your hearing. This can be detrimental to your case, which is why you should be diligent to check your mail often. This way, you'll stay on top of things.
Be Honest with Your Lawyer
In meeting with lawyers for child support, you should be as honest as possible. Be sure to let them know all of the details you think they should know about your case, and answer any questions they may pose. This way, you'll have more honest representation as well.
The same goes for any paperwork. Don't be dishonest or neglect to include all of the details, otherwise, you could end up worse off for it.
Arrive on Time and Have Realistic Expectations
On the day of your hearing, arrive on time if not early. Also, be sure to have realistic expectations as well. Consult with your lawyer beforehand, so you know more about what to expect.