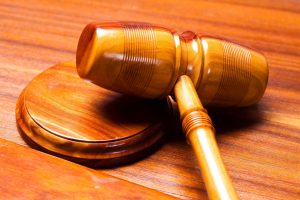 Serious personal injuries suffered by you in an accident that was caused by the carelessness and negligence of somebody else are going to adversely affect you and your family. You'll be in need of compensation for your injuries and damages. When you hire an injury lawyer in Summit County to represent you in your personal injury case, you're entering into a partnership with us. You'll be continually advised on the details and progress of your case. If a settlement offer is made, it will be thoroughly evaluated by us. You'll be advised of any such offer along with our opinion and recommendation on it. Injury Cases That We Handle Personal injury is a complex area of the law. Since more than one party can be determined to be liable for an accident, it's our objective for you to be compensated by all responsible individuals or entities. That's consistent with our goal of obtaining the maximum settlement or award that you deserve. Here are some examples of the types of injury cases that our personal injury lawyers in Summit County represent clients in:
Motor vehicle, truck, motorcycle, bicycle and pedestrian accidents
Slip-and-falls and trip-and-falls
Skiing accidents and injuries
Nursing home negligence and abuse
Accidents and injuries caused by dangerously defective products
Construction and industrial accidents
Medical and dental malpractice
Our Promise All you need to do is contact us after being injured, and you can arrange for a free consultation and case evaluation with a personal injury lawyer in Summit County. We're going to answer your questions, too. Then, you'll get our advice on how your case should be approached. Unless we obtain a settlement or award on your behalf, we're not going to charge you any legal fees at all. Don't let an opposing insurance company try and control your case.