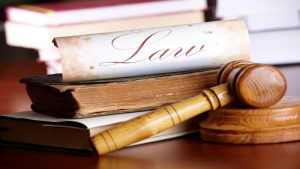 Bankruptcy will stay on your credit report for up to 10 years. However, this may still be the best option for you. It is a good idea to contact bankruptcy law firms in Pasco County to discover if it's an option for you.
Stop Creditor Harassment
If you have debts, then you know what it is like to deal with harassing calls day in and day out. This can cause you to have a lot of stress. However, creditor harassment will be stopped after you file for bankruptcy. Creditors are forbidden from contacting people who have filed for bankruptcy.
You may also be able to stop a foreclosure or eviction by filing for bankruptcy.
Remove Your Debt
You have the option of filing for Chapter 7 or Chapter 13 bankruptcy. Chapter 7 bankruptcy wipes out most of your unsecured debt. Chapter 13 will restructure your debts so that you can repay them over time.
Restart Your Financial Future
Many people look at bankruptcy as a failure. However, bankruptcy gives you the opportunity to start over again. It will be easier for you to manage your money after you get rid of your debt. This will make it easier for you to avoid falling into a financial hole in the future.
Furthermore, you will be required to get financial counseling. Financial counseling will help you make better financial decisions. Bankruptcy law firms in Pasco County can help you get back on the right track.
Borrow Money Again
Many people think that they will never be able to take out a loan or credit card again after they file for bankruptcy. However, that is far from the truth. You will be surprised to find out how quickly you can start rebuilding your credit. You can start rebuilding your credit after bankruptcy because you will have a clean slate.