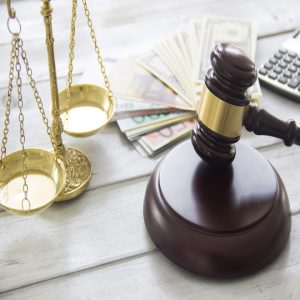 The Illinois Lemon Law is restricted to the sale of new cars. It's officially called the New Vehicle Buyer Protection Act, and it's found at 815 ILCS section 380. This law covers cars, vans and light trucks that weigh less than 8,000 pounds. In order for a new car to qualify under the statute, the vehicle must have been purchased in Illinois, and, according to the Illinois Attorney General's Office, the vehicle "must have a nonconformity that both substantially impairs the use, market value or safety of the vehicle and is not repairable by the dealer or manufacturer in at least four attempts for the same repair, or be out of service for a total of 30 or more business days." Here's what you need to know about making a claim under this statute.
The Time Constraints
Time is of the essence in Illinois Lemon Law claims. The statute only applies to vehicles in an owner's first 12 months or 12,000 miles, whichever comes first.
The Claim Procedure
Take notice that Illinois doesn't allow a consumer to start a lemon law claim with a dealer. Claims are evaluated by a third party dispute resolution program. Appropriate information on how to make a claim through this program is contained in a new car owner's manual. A representative for a vehicle has been designated by the manufacturer and consumers must contact that representative in order to file a complaint. The representative will then forward the consumer the necessary information and forms for the claim.
Remedies
Should the dispute resolution board decide in favor of the consumer, he or she can expect to receive one of two types of compensation. First, the consumer can receive a replacement vehicle of like or similar value. The other form of compensation would be to buy the car back from the consumer, minus the value of the miles driven. If the consumer disagrees with the resolution board's decision, he or she can file a civil lawsuit in court. The manufacturer doesn't have this option.
If you believe that you have a nonconforming vehicle, get in touch with the Illinois professionals at Lemon Law America online.