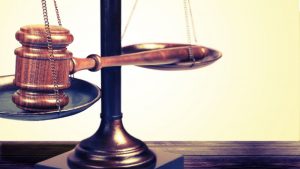 Although every disability claim is different, it is in your best interest to hire Social Security attorneys in Missouri when you are attempting to get disability benefits from Social Security. There are two types of benefits available, each is specific and addresses different applicants. SSDI (Social Security disability insurance) is one; SSI (Supplemental Security Income) is the other.
There is no stipulation that states that an applicant has to have legal representation, however, statistics show that an applicant that is facing the appeals process has a far better chance when he or she has seasoned Social Security attorneys in Missouri working on their behalf. Having an attorney can tip the scales in favor of the applicant as well as establishing an onset date which is in the applicants favor.
It can be helpful to consult with an attorney prior to filing for benefits but in the majority of cases the attorney isn't hired until the initial application is denied and the case proceeds to appeal. If you elect to file an appeal you have 60 days in which to do it otherwise should you continue, you have to start all over again.
The benefits of hiring an attorney:
Even if your application is approved you may not be happy with the outcome, either way, you can appeal. Rarely does a decision to deny benefits get overturned when your simply request that your application is reconsidered, the best chances for approval come once you get to your hearing in the presence of an Administrative Law Judge.
When you are represented by Social Security attorneys in Missouri you can be assured that everything that can be done to ensure success will be done. Your attorneys will:
   *   Gather all pertinent medical records and submit them in a timely manner
   *   Obtain an opinion of your condition from your doctor
   *   Prepare you to answer questions that the ALJ can be expected to ask, and
   *   Question the vocational expert that may be present during the haring
As your attorneys will likely be familiar with the judge, the conduct of the hearing can be adjusted to suit the approach normally taken by the ALJ.
Although there are no guarantees, Social Security attorneys in Missouri represent your best chance of being approved for disability benefits. You are invited to discuss the details of your case with the Grundy Disability Group, LLC.