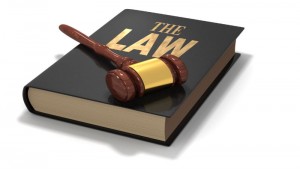 Applying for Social Security Disability Benefits in Baltimore or anywhere can be difficult. What's more, it does not always end with the result that you wanted. To be frank, sometimes applications are denied. Do not lose hope though. If your claim was denied, there is an appeals process that you can go through to get your application reviewed again and possibly having your social security disability benefits instated and recognized.
The first step in going through the appeal is to look at the appeals form on the Social Security Administration's website. This document, as well as the entire Social Security Administration website, has important information that can help you make a strong application with all the important information required to get your appeal certified. Before filling out this appeal, though, there are a few things you are going to want to make sure you do and have in order. If you do not do these things first, you will be wasting your time because your claim will likely be denied again.
Most of the important steps you need to follow before making an appeal involve gathering information that you might not have included in your original application, and getting updated copies of forms and any information that has changed since your original application. This might include things such as prescriptions or medications that you are taking, new doctors that you are seeing, new tests that you have taken since the last application, and much more. Along with this, you should have documentation that indicates any changes in your medical case, your working situation, or your general living situation. If any of this has changed at all since your last application, you will definitely want to include those updates. You will also want to take another look at the forms and documents that are required or suggested for your particular condition by the administration. Any clerical errors on your part might make your application invalid or prevent it from being processed, so you want to make sure you do not make the same mistake twice. If you did not do so the first time, you might want to research disability attorneys in your area, as they can help you make sure that your application is what it needs to be. Click here for more info.