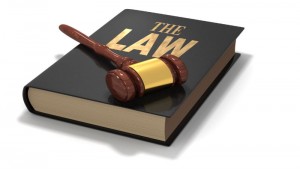 If you have recently found yourself in a position where you are going to have to file for long-term disability then you may not know where to start. There are several ways for you to file. It becomes even more challenging if you are filing on behalf of a spouse. You can call an 800 number, apply online, or head down to the social security office to do it in person. There are specific requirements that you must meet in order to apply for benefits.
If you have not worked long enough and do not have a significant amount of social security credits in order to qualify for your own personal benefits, you may able to receive benefits on behalf of your spouse. If you wish to qualify for those benefits you need to be:
   * At least 62 years old
   * Any age if you are caring for a child who is on record to receive benefits on behalf of your spouse.
If you are also eligible for retirement benefits as well as spousal benefits, your benefits will be paid out before your spouse's. If you plan on receiving your spouse's benefits before you have reached the age of retirement, you will receive a reduced amount of your spousal benefits. If at all possible, you should wait till you reach full retirement age before you apply to receive any benefits on behalf of your spouse. Then you will receive the full benefit amount.
If you are currently divorced from your spouse and if you were married to them for at least 10 years, you may also be able to get spousal benefits. If you are filing for social security in Missouri on behalf of your spouse and are divorced, you may want to speak to an attorney regarding your circumstances and if you would qualify for benefits. This is also the case if you are a widow or widower of a spouse. The circumstances can be very complicated so never try handle it on your own if it becomes complicated.
If you are filing for disability in Missouri and need help with your claim it is best to contact an attorney who specializes in the field of social security and disability. Everyone's circumstances are different, so you will want to explain this to your attorney in great detail before you begin filing paperwork. You will never know what you are entitled to until you ask.
If you need help filing social security in Missouri then the Grundy Disability Group can help. Visit their website to learn more about their legal services.