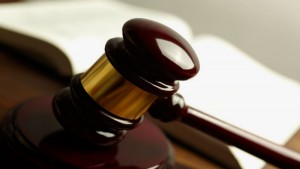 Unmarried fathers have very limited rights, for instance, if they are not living with or on good terms with the child's mother, they may not even be able to see their child. However, by establishing paternity through the court, dedicated fathers can get all the same rights the child's mother has and be able to play an active role in raising their child or children. The first step is to contact an attorney who focuses on Paternity law.
In some cases, a DNA test may be warranted to determine whether the presumed father is actually biologically related to the child. Either parent may ask for this test and it will let a man know with certainty if he is the child's father and, once armed with this information, he can go ask the court for parenting rights. This might include regular visitation with the child, decision-making rights in regard to their education and health care, or even custody.
If the child or children will live primarily with their mother, the father may be court-ordered to pay child support. This money helps ensure the child has all of their daily necessities and doesn't suffer financially because both of their parents don't live in the same home. Child support is not a punishment and shouldn't be a primary reason for a father to seek custody of the child. An attorney who practices paternity law may assist a father who wants to know more about how child support works or how much he might be expected to pay.
Fathers who are concerned about how their parental rights will be affected after they separate from their child's mother may be able to get the guidance they need when they schedule a consultation with an experienced paternity lawyer. Custodial mothers only have more rights than fathers until paternity is established through the courts and, after that process is completed, the court can order the mother to give the father access to his child. Of course, these rights also come with responsibilities, and fathers who establish paternity through the court may be ordered to financially support their child.
Visit Rohetwyman.com for further information.
Join us here!