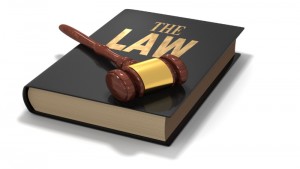 After you've filed an application for social security disability benefits through the SSA, you will be required to undergo an interview with an SSA official. This can be done in one of two ways: by visiting your local SSA office for an in-person interview, or by having the SSA schedule you a time for a phone interview.
What Goes on During the Application Interview?
Generally speaking, the interview process should take no more than one hour. As long as you have all of the materials you need to justify your need for benefits, the process should go smoothly. Ideally, you should have had this material prepared before you ever submitted your application, but if you did not, you need to make sure you have the following materials prepared for the interview:
*   Medical History
*   Doctor's Documentation of Recent Medical Treatments
*   Work History
*   Social History (marriages, children, military service)
*   Extensive Financial Documentation
Once the interview begins, you will be talking to a Claims Representative. They will ask you various questions, including the types of jobs you've worked for the past 15 years, the status of your medical condition, and what sort of treatments you have sought for that condition in the past 12 months. Additionally, they may ask non-medical or work history related questions, such as whether or not you have children or if you ever served in the military.
The more paperwork and information you provide before the interview, the easier it will go, and more effective your chances of gaining benefits will be. By providing all this information beforehand, the CR will be more prepared to assess you effectively.
How do Phone Interviews Differ from In Person Ones?
If you have no means of transportation, or if the SSA is particularly busy, you may be scheduled for a phone interview. In this scenario, you need to be sure you have as much of your documentation as possible available to you. The easier it is to provide accurate information to your CR, the more likely you are to be successful.
Do you need assistance preparing for your application interview? At The Clauson Law Firm, PLLC, we have been helping people successfully gain valuable social security disability benefits for many years. Please contact us today to set up a free consultation.