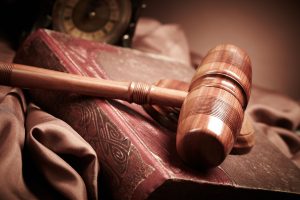 Not every lawyer can represent a veteran that is applying for VA disability benefits, to perform this work the lawyer must be accredited by the VA and all fee agreements are also subject to approval. With this control, the VA can comfortably ensure the veteran applicant that he or she will be represented professionally and not be taken undue advantage of.
In the distant past, an applicant for VA disability benefits was only allowed to hire a lawyer after a final decision had been made. Now, a veteran can hire a lawyer at any time after the Notice of Disagreement has been lodged.
VA lawyers work on contingency:
Lawyers that agree to take veterans disability claims do not charge a retainer, nor do they calculate their fees based on an hourly rate when they agree to represent veteran clients who are going to appeal a denial of benefits. Once the lawyer has agreed to represent the veteran, they agree to get paid only when they win benefits for the veteran on appeal. Only when you are awarded benefits does the lawyer get a percentage of the award as his or her legal fee. If you lose, your lawyer doesn't get paid.
Fee agreements are filed with the VA
When lawyers for veterans disability claims and a client agree to work together, the fee agreement between them must be filed with the VA within the first month after it has been executed. This gives the VA an opportunity to review the agreement.
If the VA s of the opinion that the fee appears to be unreasonably high, federal rules gives the VA the right to order the fee reduced. This rule also sets a limit on the fee; 20 percent of the past due amount that was granted to the veteran.
Knowing that the legal fee is limited to a percentage of the past due amount only and knowing that if you are ultimately unsuccessful in getting approved you do not pay any fee at all, it stands to reason that hiring lawyers for veterans disability claims is a good way to go.
It makes a great deal of sense to use lawyers for disability claims when your claim for VA benefits goes to appeal. You are invited to contact Jackson & MacNichol, Attorneys at Law for more information.