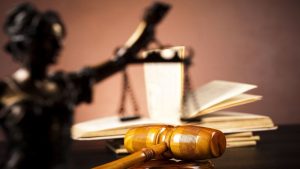 If you are disabled due to bad health and require financial aid, you can easily find out if you are eligible for Supplemental Security Income Benefits in Philadelphia. SSI is provided by the Federal government and funded with general tax revenues, not to be confused with Social Security taxes. This type of disability benefit is geared to help aged, disabled, and blind people that have little to no income, that need financial support to meet their basic needs for clothing, shelter, and food.
How Do SSI Benefits Work?
SSI Benefits are based on the needs of the applicant. If you are approved for this type of financial aid then you will receive a monthly check. This type of benefit is for people that are disabled who have not worked ever, and for people that have not previously worked enough to be eligible for SSDI, Social Security Disability Insurance. In some cases, SSI is the only type of disability available to some people. The SSI program is considerably harder for applicants to qualify for since it has very low limits for income and assets. The payment is based upon the FBR, or Federal benefit rate. The FBR increases if there is a cost of living adjustment via Social Security, and is the maximum Federal payment an individual can receive for SSI.
Exclusions for Earned Income
Those that receive SSI benefits and still earn an income can deduct part of their income before it is subtracted from their SSI payment. In order to understand more about the laws and regulations that surround SSI benefits and how to receive them, you should contact an experienced disability attorney. They are more than capable of guiding you through the legal process and assisting you in collecting the information you need in order to receive SSI benefits.
Navigate the SSI Claims Process with Legal Guidance
Since SSI benefits are the toughest to qualify for, you require the legal assistance of a qualified and active disability attorney. They will be able to help you provide the proper information needed to qualify for SSI benefits. You have to be able to prove that you need the benefits and can maintain proof. The Social Security Administration will go so far as to subtract from any benefits you may qualify for if you receive any financial help outside of the SSA. This includes being provided with food and shelter in which you do not pay. Your monthly payment will be reduced to show this outside support. Seeking the guidance of an expert disability attorney will help when it comes to providing supportive information that is used to set the financial amount of benefits you deserve.
The Leventhal Sutton & Gornstein can assist you in seeking Supplemental Security Income Benefits in Philadelphia. Contact them today to set up a free consultation to learn more about your rights and the benefits you could receive. Browse the Leventhal Sutton & Gornstein website for more information.